Soaring Covid rate prompts fears of German fourth wave
Germany's Covid-19 incidence rate surged to over 150 for the first time since May, prompting concerns of a fourth wave as the country wrestles with a change of government.
The number of new infections per 100,000 people over the past seven days reached 154.8, according to the Robert Koch Institute (RKI) health agency – up from 110.1 a week ago.
Outgoing chancellor Angela Merkel yesterday called for swift measures to tackle the "very worrying" trend, stressing that Germany could not afford to wait until a new government is in place.
Ms Merkel is due to step down as the German leader after 16 years in power, with three parties currently in talks to form the next government after an election in September.
She also gave her backing to third "booster" jabs, saying Germany "must do something" to ensure they are widely available.
But with just 66.7% of the population fully inoculated, around a third of Germans are yet to have a jab at all.
In a Forsa survey carried out for the health ministry and published on Thursday, 65% of unvaccinated respondents declared there was "no way" they would take a Covid jab and 23% were "reluctant".
At the same time, health professionals have reported a new influx of infected people into hospital, mostly unvaccinated.
Ms Merkel defended the right not to be vaccinated in an interview with the Frankfurter Allgemeine newspaper but admitted at being "very saddened" that as many as three million Germans aged over 60 have still not had the jab.
---
---
Social Democrat Olaf Scholz, the likely next chancellor, said that Germany must do what was necessary "to ensure that we keep the pandemic under control".
However, he also said that in a country where a large number of people have been vaccinated, it is no longer possible to respond with strict measures such as lockdowns.
Mr Scholz's party has said it aims to have a new government in place by early December, leaving the country in a kind of political limbo as it confronts the surge in new cases. Ms Merkel will remain in power in the meantime but only as caretaker chancellor.
Germany recorded 9,658 new Covid-19 cases in the past 24 hours on Monday and 23 deaths, according to the RKI.
Australia eases border restrictions for first time since pandemic
Australia has eased its international border restrictions from today for the first time during the coronavirus pandemic.
After more than 18 months of some of the world's strictest coronavirus border policies, millions of Australians are now free to travel without a permit or the need to quarantine on arrival in the country.
While travel is initially limited to Australian citizens, permanent residents and their immediate families, it sets in motion a plan to reopen the country to international tourists and workers, both much needed to reinvigorate a fatigued nation.
Passengers on the first flights from Singapore and Los Angeles arrived in Sydney early in the morning, many greeted by tearful friends and relatives they had not seen for several months.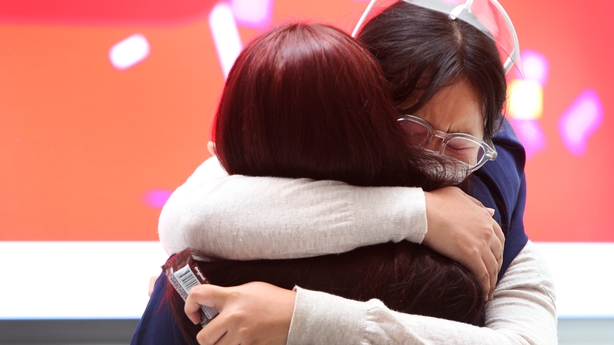 Travellers were also welcomed by airline staff holding banners and were gifted Australian wildflowers and chocolate biscuits.
"Little bit scary and exciting, I've come home to see my mum 'cause she's not well," said Ethan Carter after landing on a Qantas Airways flight from Los Angeles.
"So it's all anxious and excitement and I love her heaps and I can't wait to see her," he said, adding he had been out of the country for two years.
In Melbourne, a water cannon sprayed a Singapore Airlines plane in celebration as it taxied down the tarmac after landing.
In one of the world's toughest responses to the coronavirus pandemic, Australia shut its international border 18 months ago, barring foreign tourists and banning citizens from either exiting or arriving unless granted an exemption.
The strict travel rules effectively prohibited many Australians from attending significant events, including weddings and funerals, as well as preventing people from seeing family and friends.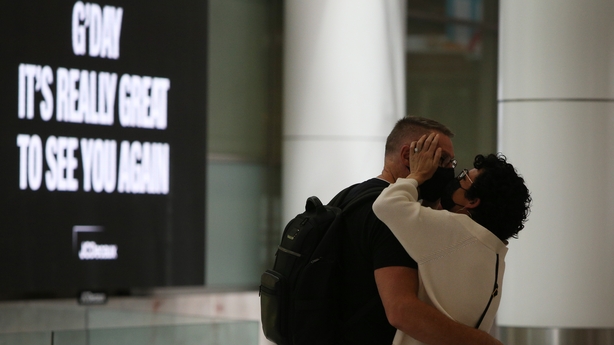 The relaxation of travel rules in Victoria and New South Wales states and the Australian Capital Territory comes as much of Australia switches from a Covid-zero pandemic management strategy towards living with the virus through extensive vaccinations.
While the Delta outbreak kept Sydney and Melbourne in lockdowns for months until recently, Australia's Covid-19 cases remain far lower than many comparable countries, with around 170,500 infections and 1,743 deaths, as at 31 October.
Around 1,500 people were scheduled to fly in to Sydney and Melbourne, according to airline industry group BARA.
The change in travel rules, however, is not uniform across the country, with states and territories having differing vaccination rates and health policies.
Western Australia, which takes in one of the world's biggest iron ore precincts, remains largely cut off from the rest of the country – and the world – as the state tries to protect its virus-free status.
Foreign travellers are not yet welcome in Australia, with the exception of those from neighbouring New Zealand.
"We still have a long way to go in terms of the recovery of our sector, but allowing fully vaccinated Australians to travel without quarantine will provide the template for bringing back students, business travellers, and tourists from all over the world," Sydney Airport CEO Geoff Culbert said.
Citizens of Singapore are the next group to be allowed entry, from 21 November.
Thailand begins welcoming tourists back
Hundreds of vaccinated foreign tourists arrived in the Thai capital for quarantine-free travel after the southeast Asian nation gave the green light for such visitors from more than 60 countries, including China and the US.
Several European nations are also on the list as Thailand, one of the region's most popular destinations, looks to capitalise on northern hemisphere visitors aiming to escape the winter blues.
Those hopes appeared to pay off early, with German tourist Simon Raithel and a group of friends among the first to arrive in Bangkok.
"Right now, in Europe, it's quite cold," said Mr Raithel, 41, who planned to head to islands in the Thai south.
"We just picked this flight and it is quite surprising that we are the first flight to arrive."
China's leisure, tourism feel chill of Covid curbs
China's leisure and tourism businesses are feeling the bite of the country's zero tolerance policy, as cities with infections or concerned about the virus risk close entertainment venues, restrict tourism or delay cultural events.
Shanghai Disneyland stopped admitting visitors for today and tomorrow, and required patrons and staffers present in the theme park on 30-31 October to undergo Covid-19 tests immediately, according to state media.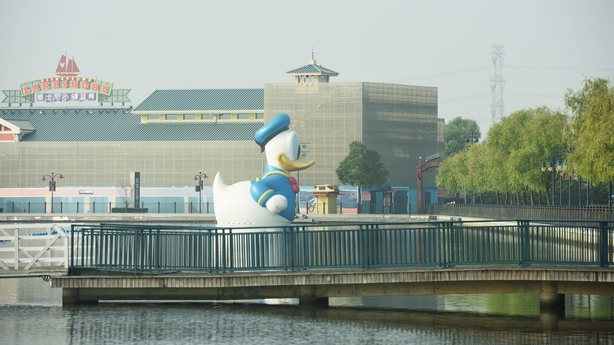 The measures are part of the city's cooperation with a Covid-19 investigation requested by authorities from outside Shanghai, according to state television, without providing further details.
A total of 484 domestically transmitted cases with confirmed symptoms were reported between 17 -31 October mostly in the north of China, Reuters calculations based on official data showed.
Many of the infections have been tourists who travelled across multiple regions, complicating and prolonging contact-tracing efforts.
While the caseload remains miniscule compared with clusters outside China, and the rise in local infections in some regions have started to slow or even stopped in recent days, China is sparing no effort in minimising transmission risks, even at the cost of disrupting businesses and local economies.
The country's three biggest airlines posted deeper losses on Friday for July-September than in the previous quarter.
Last month, the national tourism authority announced the suspension of travel agencies from organising inter-province trips that involve provincial regions with areas deemed to be at higher risk of the virus, and halted dedicated train services linking tourist attractions.
Many cities with local infections, including the capital Beijing, have halted some indoor leisure venues such as internet cafes, chess and card parlours, as well as cinemas, while a number of marathon races, concerts and theatrical performances have been delayed or cancelled.
New Zealand keeps pandemic curbs for another week in Auckland
New Zealand will extend coronavirus measures for another week in its largest city of Auckland, but ease some after that, Prime Minister Jacinda Ardern has said, another day of record new infections.
As New Zealand battles the spread of the infectious Delta variant, it has agreed on 10 November as a reopening date for retail stores and institutions such as libraries and museums, Ms Ardern told a news conference.
"Because of the high vaccination rates in Auckland we can move with greater confidence," she said.
"These decisions are carefully balanced and allows us to release some of the pressure and fatigue that we know exists in Auckland."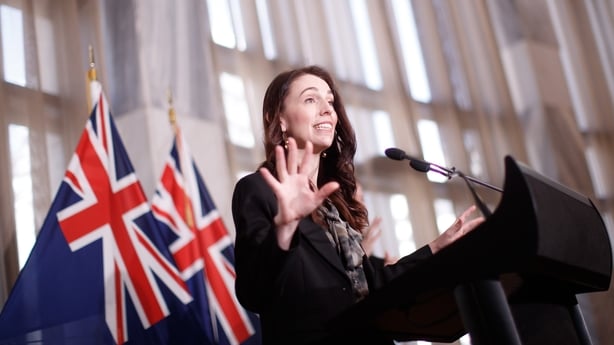 The city's…


Read More: Soaring Covid rate prompts fears of German fourth wave