Aimee Mann: 'Any woman my age is traumatised by growing up in the 60s and 70s'
In Los Angeles, it's early and overcast. "It has that six-in-the-morning feel," says Aimee Mann, eternally droll, from a home office wallpapered in fruity foliage. "So it's been hard to get going." Drab weather demands good knitwear, and Mann has paired thick-rimmed round glasses the size of ashtrays with a brown woollen sweater vest. She admits, with a whaddaya-gonna-do shrug, that she bought the Alexa Chung garm off Instagram. "I've actually bought several things from Instagram ads," she says sheepishly. "How do they know?"
When it comes to her career, the 61-year-old songwriter has never been one for the hard sell. In 1985, Mann's band 'Til Tuesday had a US Top 10 hit with their debut single, Voices Carry, a sublime new-wave anthem about the liability of expressing emotion. With her shocked peroxide do, rat-tail plait and unyielding stare, Mann resisted sexual and commercial commodification. Misunderstood by their label, the group ended, then Mann spent the 90s with her first three solo albums of brilliantly spiky, weary, erudite guitar pop mired in major-label politics, from collapses and buyouts to brazen apathy at what to do with a late thirtysomething classicist more akin to Randy Newman than Britney Spears.
By the millennium, Mann had quit to start her own label, SuperEgo, where she has remained, releasing wryly tragic character studies of people doomed to self-sabotage. "As I've gone on, it's more interesting to see how my past experience can inform a song, but it's not necessarily about me," says Mann. She isn't at all cagey in person, but funny and sharp as she reflects for two hours, until her stomach rumbles for breakfast.
A few years ago, the film producers Barbara Broccoli and Fred Zollo approached Mann about writing the songs for a musical of Girl, Interrupted, Susanna Kaysen's 1993 memoir about her institutionalisation in McLean psychiatric hospital, in Massachusetts, in the late 60s. Mann read it and "started immediately having ideas for scenes", she says. "I was off and running before there was a script. It's so obviously in my wheelhouse and I'd written about this stuff before." Mann's last album, released in 2017, was called Mental Illness, a joke at her dour reputation – one largely imposed on her by men perplexed by this drily funny woman with no taste for sugarcoating. ("I've never understood this ice queen thing myself," wrote the critic Robert Christgau in 2002. "What's the big thrill – getting to see them bite their lip when they come?")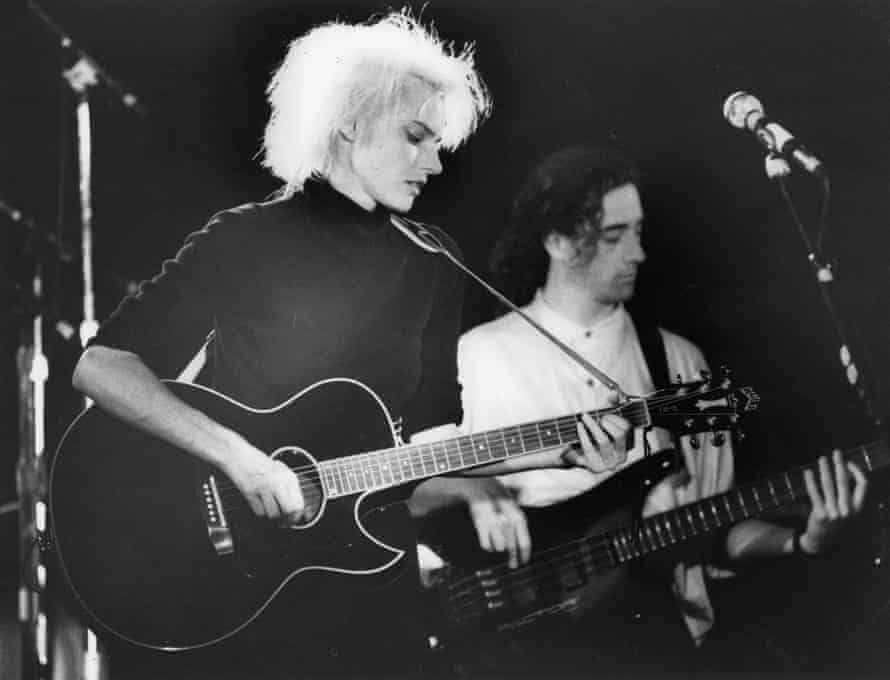 When the pandemic stalled the play, Mann turned the songs into her new record, Queens of the Summer Hotel. Mann tells Kaysen's stories over piano and woodwind, the elegant instrumentation plotting the distance between her tormented characters and the expected feminine archetypes of the era to quite beautiful, devastating effect. In a way, it is also Mann's story, based on a lifetime's experience of the tight constrictions of femininity.
In 2002, she checked into the Sierra Tucson rehab centre with PTSD, severe dissociation, anxiety and depression. She hasn't previously talked about it publicly. "I just haven't had the distance," she says. Back then, Mann was ostensibly riding a moment of career vindication after all the major-label strife. Paul Thomas Anderson had based his acclaimed 1999 film Magnolia on her songs. One was nominated for an Oscar. (She lost to Phil Collins.) But she was stressed by the pressure to capitalise on the opportunity, including touring heavily. "I started not to be able to function," she says. That year, a drunk driver hit her tour bus, which flipped three times. She still played that night's show. Although she wasn't hurt, "I was really in shock for a long time, and I had a lot of intrusive thoughts about the car going over the embankment".
At first she resisted the idea of rehab. "I was a fairly insular person – as much as I'm telling a perfect stranger about my time in the nuthouse," she says drily. "I didn't want to be around other people – which is a symptom in itself, when containment becomes the most important thing." But she eased in. "They also had eating-disorder patients and addicts and alcoholics and sex addicts. It was very interesting to talk to those people and see what you had in common. A lot of them came from trauma also. It's just a variation in how you express it."
Her 2002 album, Lost in Space, detailed this period, but only obliquely. "It's kinda getting harder to breathe," she sang on Pavlov's Bell. "I won't let it show / I'm all about denial / But can't denial let me believe?" Mann had watched in the 90s as the post-Girl, Interrupted generation – Prozac Nation author Elizabeth Wurtzel, Alanis Morissette and Fiona Apple – had their unfettered accounts of mental ill-health mocked by the media. "I saw that and thought, no way am I telling people what is happening with me," she says.
She had already learned to conceal her feelings as a girl of the 60s, when it was "understood that women were stupid", she says, amused yet vociferous at the horror of it all. "The conventional wisdom was that women talked all the time, that they were bad drivers; that if they were unhappy in their marriage, it was because they didn't accept literally what nature had destined them for. And so you can't make a fucking mistake, because the mistake is going to be immediately attributed to your gender. They create a box and then put you in the box so that the box can control you. I think any woman my age is traumatised by growing up in the 60s and 70s because it was so relentless."
Even by those standards, Mann's girlhood was extreme – the source, she thinks, of her PTSD. She was born in Richmond, Virginia, in 1960. When she was three, her mother got pregnant by a guy who worked for her father, and they kidnapped Mann and ran off to Europe. (Hence her anxiety about travelling.) Her father hired a private detective, who brought her home a year later to a new stepmother and two stepbrothers. Her new family members mocked her for wanting to play sports and musical instruments – in the 60s south, this was unladylike and might deter potential husbands.
"The reasoning was so circular," she recalls. "You would say: 'Well, why can't I do that?' 'Because you're a girl.' I would literally feel fucking crazy. You cannot reveal yourself." Stoicism became all she had. "I remember being eight years old and being really proud that I was able to control my face so it wouldn't make a fucking expression. In my family, if you looked unhappy or sad, the stepmother would say you were sulking. I mean, my fucking mother left when I was three years old – maybe I would have been sad! But if you looked happy, somebody would be like, this is a thing I can use against you."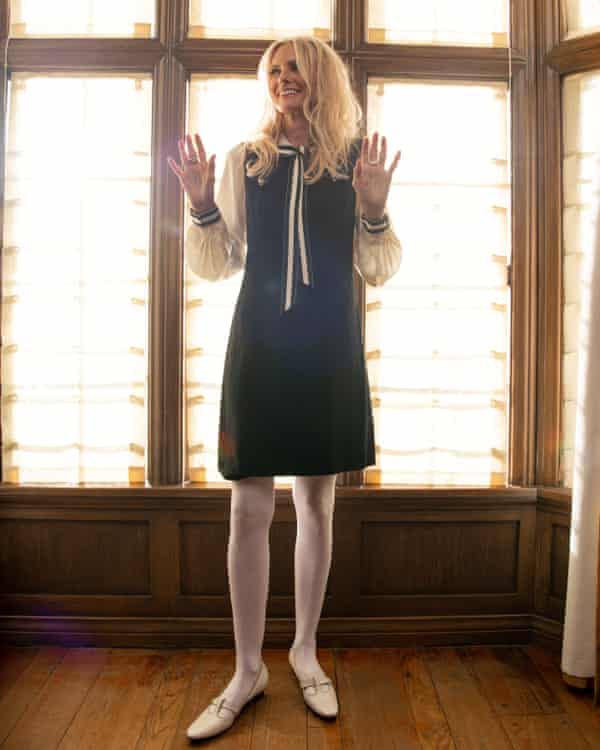 She apologises for sounding bitter, although she doesn't at all. Her mother died of lung cancer in 2018. They didn't see each other often, until the end, when Mann forgave her. "I told her, I get why this happened – that guy had a combination of charm and neediness that was probably very compelling. And once she's pregnant, what are you going to do? She's trapped on every side." That sort of mercurial figure recurs throughout Mann's catalogue, notably on 2012's rocky Charmer, in which she delved into the narcissistic psyche and its unsettling appeal. "I personally never found him charming, even at three, because I knew he was mean," says Mann. "He would do a game where he would pinch you really hard – and that's not a game, right? – and go: 'What, that hurts?' And then he would do it again."
Mann looks 20 years younger than she is, so it's easy to forget that she was 16 when punk hit – the perfect age for David Bowie and Iggy Pop to inspire a repressed suburban girl to dye her hair lurid colours. "It was a revelation," she says. "I played three chords on the acoustic guitar. I wasn't really a musician. But the punk and new wave scene was so interesting, so inventive – literally do whatever you want. That Patti Smith was out there and people were accepting her? Oh my God, there's a way out."
She left Virginia for music school in Boston, then quit to join bands. What gave her the gumption to go? "Part of it is that I knew I was really unequipped to be able to do anything else," she says. "You know you don't really fit in the normal world." After stints in atonal punk band Young Snakes, and industrial metal group Ministry, Mann formed 'Til Tuesday and asserted, even in their earliest local press clippings, that they were going to make it.
She's always been a good judge of her own…


Read More: Aimee Mann: 'Any woman my age is traumatised by growing up in the 60s and 70s'