EU proposes booster jabs for 2022 travel
European Union residents will need to have Covid-19 vaccine booster jabs if they want to travel to another country in the bloc next summer free of tests or quarantines, the European Commission has proposed.
The Commission wants to harmonise rules across the 27 EU nations to allow free movement, a cornerstone of the European Union, but is facing new restrictions as cases break records in Europe and many EU countries roll out booster doses.
It made its proposal as Europe again became the centre of the Covid-19 pandemic even after successful vaccination campaigns, prompting some countries to consider new curbs on movement as the continent heads into winter.
EU governments, which will need to approve the Commission recommendation, kicked off debate on the topic on Tuesday. Greece proposed on Wednesday that people should in future be able to travel freely if they have received a dose in the past six months.
Accepting that immunity wanes over time, the executive Commission is proposing that people should be considered covered if the final dose of their primary vaccination was within the last nine months, and that this update should apply from 10 January.
Given most EU residents who were vaccinated received their final doses in the second and third quarters of 2021, their coverage would mostly expire by the middle of next year.
EU Health Commissioner Stella Kyriakides said that the current vaccination coverage was 65% of the EU population.
"For everyone to travel and live as safely as possible, we need to reach significantly higher vaccination rates – urgently. We also need to reinforce our immunity with booster vaccines," she said.
The European Centre for Disease Prevention and Control yesterdat recommended vaccine boosters for all adults, with priority for those over 40.
The Commission did say there were no studies yet expressly addressing the effectiveness of booster shots on transmission of Covid-19, but said it was likely that they provided longer protection than provided by initial shots.
EU coordination on Covid passes, which show if a holder is fully vaccinated or has had a recent negative test or recovery from infection, has allowed an easing of curbs on cross-border travel.
Minister for European Affairs Thomas Byrne said the EU wants to see medical evidence to back up any validity limits, but regardless of what happens people can continue to travel but must be aware of different and changing rules.
Speaking on RTÉ's Today with Claire Byrne, he said the Government is not currently looking at imposing a time limit on the Covid pass for travel.
"It's a messy situation… we don't want to see travel closed down again… there is work happening today, tomorrow and next week to bring co-ordination to this".
---
---
German death toll passes 100,000
Germany has announced record coronavirus fatalities and infections today as its total death toll passed 100,000, with its most severe virus wave yet swelling just as a new government prepares to replace Angela Merkel's coalition.
Europe's largest economy recorded 351 Covid fatalities in the past 24 hours, bringing the official death toll since the start of the pandemic to 100,119, in what Bild daily called a "grim milestone".
The weekly incidence rate also hit an all-time high of 419.7 new infections per 100,000 people, according to figures from the Robert Koch Institute health agency.
The escalating health crisis poses an immediate challenge to the new centre-left-led coalition government set to take over from Merkel's cabinet next month.
The country has been stuck in political limbo since the September 26 general election, with Ms Merkel governing only in a caretaker capacity.
The spike in Germany comes as Europe has re-emerged as the pandemic's epicentre, with the continent battling sluggish vaccine uptake in some nations, the highly contagious Delta variant, colder weather sending people indoors and the easing of restrictions.
Last week, more than 2.5 million cases and almost 30,000 Covid-related deaths were recorded in Europe, making it by far the region currently worst hit by the virus, according to AFP's tally.
Meanwhile, the German health sector has had to call on hospitals elsewhere in the EU for help.
Some clinics are already facing an "acute overload" that has made it necessary to transfer Covid-19 patients abroad, according to Gernot Marx, head of the German Interdisciplinary Association for Intensive Care and Emergency Medicine.
Germany last week began requiring people to prove they are vaccinated, have recovered from Covid-19 or have recently tested negative for the virus before they can travel on public transport or enter workplaces.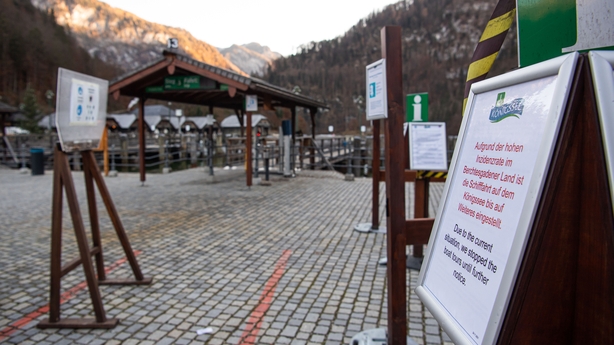 Several of the worst-hit areas have gone further, cancelling large events like Christmas markets and barring the unvaccinated from bars, gyms and leisure facilities.
Germany's Covid-19 crisis has in part been blamed on its relatively low vaccination rate of about 69%, compared to other Western European countries such as France, where it is 75%.
The country has urged all inoculated adults to get a booster to combat waning efficacy after six months, but that campaign has also been marred by supply and logistics snags.
Meanwhile, more than 1.5 million people have died from Covid-19 in Europe since the start of the coronavirus pandemic, an AFP tally of official data showed.
As of 10am, the official death toll stood at 1,500,105 in a combined 52 countries since the first fatality was recorded in the region in February, 2020, the data showed.
Dutch health experts advise tighter lockdown against Covid-19 surge
Dutch health experts have advised the government to close restaurants and non-essential stores by 5pm as part of tighter lockdown measures to slow the spread of Covid-19, national broadcaster NOS has reported.
Prime Minister Mark Rutte is expected to announce new measures to slow new infections, which are currently at record highs, tomorrow.
Some hospitals have halted chemotherapy treatments and organ transplants to free up intensive care beds for a surging number of Covid-19 patients, an official said.
The Dutch Hospital Association for Critical Care said it had asked Health Minister Hugo de Jonge to escalate the national Covid-19 plan to a stage under which regular care requiring an overnight stay would be cancelled.
The number of coronavirus patients in hospital has hit levels not seen since early May, and experts have warned that hospitals will reach full capacity in little more than a week if the virus is not contained.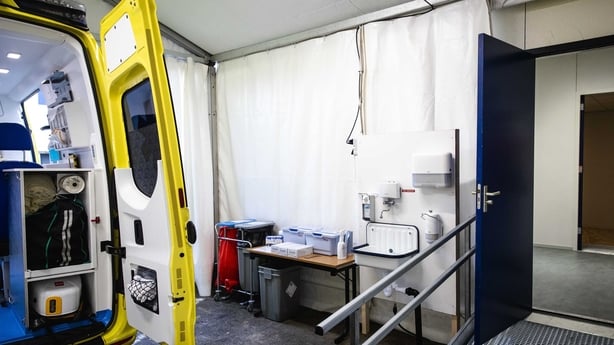 Several Covid-19 patients were transferred to German hospitals this week.
Although some 85% of the adult Dutch population has been fully vaccinated against Covid-19, new cases hit a record high of 23,709 in 24 hours yesterday and are up almost 40% on a weekly basis.
"There are hospitals in several regions scaling back care," a spokesperson for the hospital association said.
"We are talking about care that requires a bed. That means a lot of appointments are being cancelled."
Under the next phase of the crisis response plan, hospitals could also request the assistance of military personnel and students to help nurse patients.
The Netherlands has recorded more than 2.5 million cases and over 19,000 deaths since the pandemic started.
After ending most social distancing measures in late September, the Dutch government this month reintroduced mask-wearing and reimposed a partial lockdown
Plans to restrict access to many public places to people who have been vaccinated or have recently recovered from COVID-19prompted three nights of rioting from last Friday and more than 170 people were arrested across the country.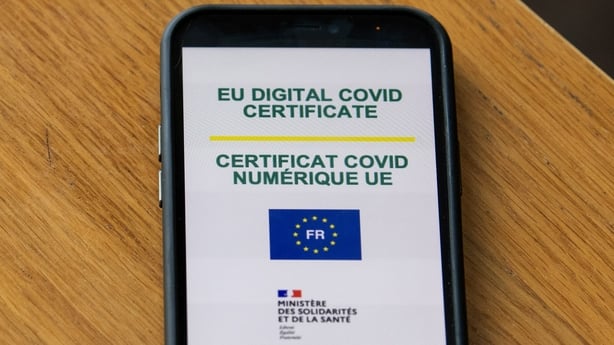 France makes Covid-19 booster shots available to all adults
French Health Minister Olivier Veran has confirmed that Covid-19 booster shots will be made available to all adults starting this weekend, with the government hoping that the move will help contain a new wave of the disease.
Mr Veran also said during a news conference that the delay between a full vaccination programme and a booster shot will be shortened to five months instead of six.
France's Haute Autorite de Sante (HAS) health regulator said it was backing booster Covid vaccination shots for those aged 18 and over, and that the interim period between full vaccination and the booster shots should be shortened to five months instead of six.
HAS mentioned a renewed spread of the coronavirus that was "stronger than anticipated", and that the 'R' reproduction rate of 1.35 indicated "exponential growth" of infections.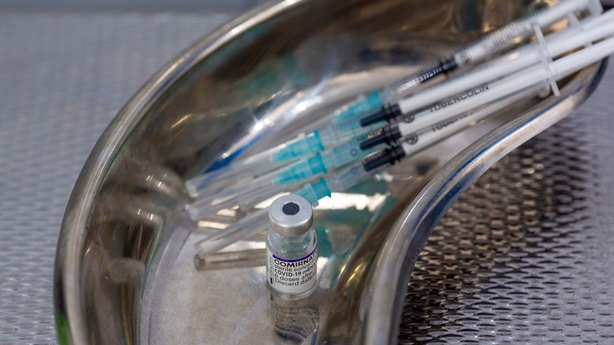 Yesterday, health authorities reported over 30,000 new infections for a second day in a row, a sequence unseen since the end of April.
The seven-day moving average of daily new cases – which evens out reporting irregularities – stands at a three-month high of 21,761 and has almost quadrupled in a month.
The number of people…


Read More: EU proposes booster jabs for 2022 travel