Centre sends formal letter to SKM on agreed demands of protesting farmers
Live
Breaking news updates December 9, 2021: Get latest news, breaking news, latest updates, live news, top headlines, breaking business news and top news of the hour.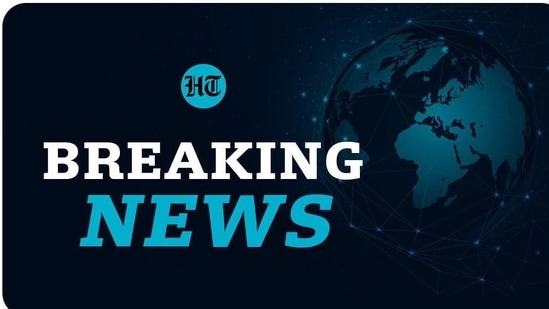 Updated on Dec 09, 2021 02:22 PM IST
Welcome to hindustantimes.com live updates platform where you can find breaking news from India and across the world. Find fast updates about the latest news as it breaks.
Follow all the updates here:
Dec 09, 2021 02:19 PM IST

Centre sends formal letter to SKM on agreed agenda

The Centre has sent a formal letter to SKM on agreed agenda and a panel on MSP as farm leaders meet to decide on ending year-long protests.

Dec 09, 2021 01:32 PM IST

4 Olympic diplomatic boycott nations will 'pay the price': China

China says four Olympic diplomatic boycott nations will 'pay the price,' news agency AFP reports.

Dec 09, 2021 01:07 PM IST

Lone survivor of Amry chopper crash being shifted to Bengaluru: Father

IAF Group Captain Varun Singh, the lone survivor of the helicopter crash that killed Chief of Defence Staff Gen Bipin Rawat and 12 others, is being shifted to Bengaluru from the Army hospital at Wellington in Tamil Nadu, his father said on Thursday.

Dec 09, 2021 01:01 PM IST

Vehicles carrying mortal remains of chopper crash victims leave for Sulur airbase

Image courtesy: ANI

Vehicles carrying mortal remains of CDS Bipin Rawat, his wife and other personnel who died in the Coonoor chopper crash, leave for Sulur airbase from Madras Regimental Centre in Nilgiris district. The mortal remains will be taken to Delhi by air.

Dec 09, 2021 12:30 PM IST

Suspicious explosion in Rohini court; 7 fire tenders on spot

A suspicious explosion took place at Rohini Court today morning, reports news agency ANI. Seven fire tenders were rushed to the spot, it also said. More details awaited.

Dec 09, 2021 12:26 PM IST

Pakistan reports first case of Omicron variant

Pakistan on Thursday reported its first case of the Omicron variant of coronavirus in Sindh province. A private hospital in the city of Karachi reported the first case of the variant in a 65-year-old female patient, Geo News reported citing the provincial health department.

Dec 09, 2021 12:12 PM IST

Farmers end year-long protests against farm laws variant

Farmers agitating against the three legislation, ended their year-long protests on Thursday, after the government agreed to their all of their demands.

Their demands:

1. Withdrawal of all the agitation related cases registered during this protest in all states/ UTs/ Central Govt agencies etc.

2. Compensation to all the families of the agitating farmers died during the course of agitation.

3. No criminal liability of the Farmers in case of stubble burning.

4. Govt to discuss electricity amendment bill with SKM/ farmers before discussing it in the Parliament.

5. Committee on MSP formed; SKM to list out their members in the committee and give it to farmers.

6. Ongoing MSP in the country and procurement will continue as it is.

Dec 09, 2021 11:10 AM IST

Mortal remains of all IAF chopper crash victims to reach Delhi today: Rajnth Singh

Mortal remains of all IAF chopper crash victims will be brought back to Delhi by evening, informes Defence Minister Rajnath Singh at Parliament.

Dec 09, 2021 10:08 AM IST

Rajnath SIngh to give statement on chopper crash today

Defence Minister Rajnath Singh will make a statement in Lok Sabha at 11 am today on the military helicopter crash in Tamil Nadu.

Dec 09, 2021 09:48 AM IST

Health secretary to discuss Covid-19 situation with states today

Health secretary Rajesh Bhushan to hold video conference with states to discuss the prevailing Covid-19 situation in the country. 

Dec 09, 2021 09:25 AM IST

Priyanka Gandhi Vadra to launch poll campaign in Goa today

Congress Party General Secretary Priyanka Gandhi Vadra is set to launch a poll campaign in Goa from December 10, for the upcoming state Assembly polls.

Dec 09, 2021 08:33 AM IST

IAF chief Air Chief Marshal VR Chaudhari reaches the chopper crash site

Dec 09, 2021 07:52 AM IST

Indoor air pollution 20 times limit prescribed by WHO, shows study

The indoor air pollution levels in Delhi homes is more than 20 times the World Health Organisation (WHO) standards, a study by the Energy Policy Institute at the University of Chicago (EPIC India) has shown. Read More

Dec 09, 2021 06:53 AM IST

Demands met, farmers likely to call off 14-month agitation today

The Samyukt Kisan Morcha (SKM) on Wednesday announced that their 14-month agitation will be called off at 12pm on Thursday, but only after receiving the final copy of the Union government's revised proposal which has accepted their demands.

Dec 09, 2021 06:01 AM IST

Mortal remains of CDS Bipin Rawat will reach Delhi today; Rajnath to brief Parliament

Defence minister Rajnath Singh will brief both the Houses of Parliament on the military chopper crash near Coonoor that killed 13, including chief of defence staff General Bipin Rawat. Rawat was on his way to the Defence Services Staff College in Wellington to attend a programme. Minutes before reaching the destination in Wellington, the chopper crashed. Tributes poured in for General Rawat, the first chief of defence staff of India. Read More
Thank you for subscribing to our daily newsletter.
Wing Commander Prithvi Singh Chauhan's eldest sister saw the news of the IAF copter crash on television and called his number. It was switched off. She then called Prithvi's wife Kamini who confirmed the tragic news.
Published on Dec 09, 2021 01:47 PM IST
Tributes to these greats, Prime Minister Narendra Modi said as he ended his first of three tweet to commemorate the first sitting of the Constituent Assembly on December 9, 1946.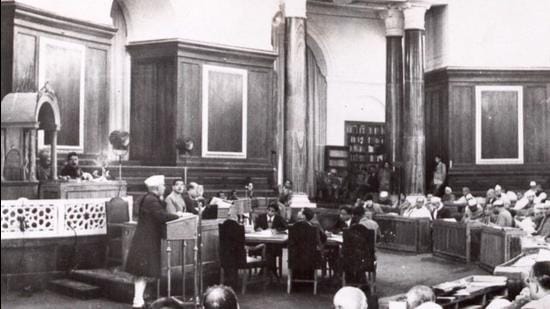 Updated on Dec 09, 2021 12:49 PM IST
A Congress leader said that the party brass directed that no protests, which usually lead to slogans and noisy disruptions, should be held on Thursday as the nation mourns the death of India's CDS Gen Bipin Rawat.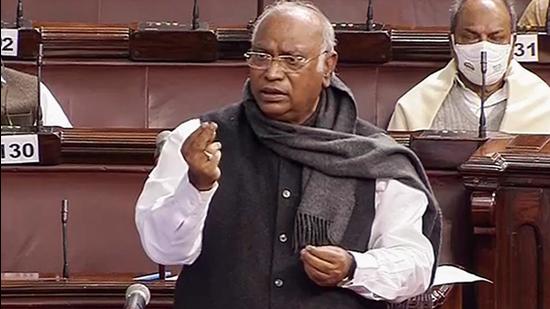 Published on Dec 09, 2021 12:22 PM IST
This comes in the wake of the Centre accepting all demands put forward by the protesting farmers, including the withdrawal of all agitation-related cases and compensation to all families of the farmers who died during the course of the movement against the contentious agriculture laws.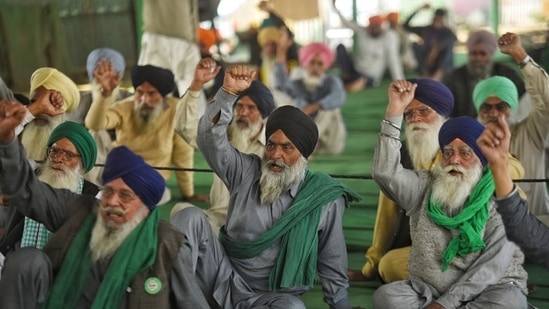 Updated on Dec 09, 2021 12:55 PM IST
Written by Joydeep Bose | Edited by Avik Roy, Hindustan Times, New Delhi
Defence minister Rajnath Singh told Lok Sabha that the Mi 17 V 5 helicopter carrying CDS Bipin Rawat and others took off from Sulur air base at 11:48am on Wednesday and was expected to land at Wellington by 12:15pm but the air traffic control at Sulur lost contact with the helicopter at 12:08pm.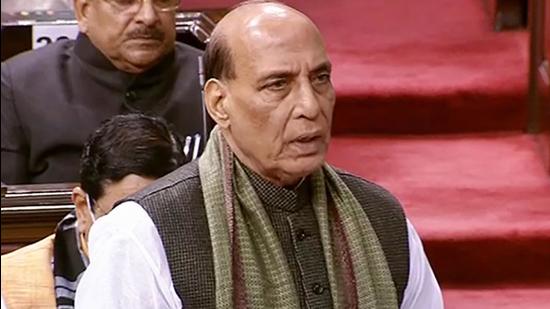 Updated on Dec 09, 2021 12:08 PM IST
Defence minister Rajnath Singh said in Parliament that CDS General Bipin Rawat's last rites will be performed with…


Read More: Centre sends formal letter to SKM on agreed demands of protesting farmers