Uttar Pradesh News LIVE, UP Election 2022: Allahabad HC urges Centre to stop political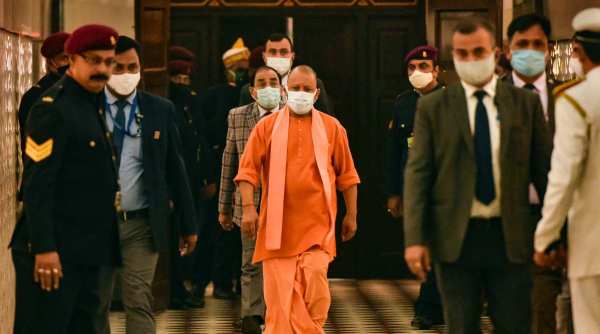 Uttar Pradesh Chief Minister Yogi Adityanath arrives to attend the Winter Session of Uttar Pradesh Assembly session in Lucknow, Wednesday, Dec. 15. 2021. (PTI Photo/Nand Kumar)
SENIOR Congress leader Priyanka Gandhi on Thursday said the probe ordered by the Uttar Pradesh government into land transactions in Ayodhya was inadequate and that the Supreme Court should investigate the "loot".
The Yogi Adityanath government ordered the probe on Wednesday, the same day as The Indian Express reported how elected public representatives and relatives of state government officials had bought land parcels in Ayodhya since the November 9, 2019, Supreme Court verdict clearing construction of a temple at the disputed Ram Janmabhoomi site.
For some, talk of cow may be crime, but for us it is sacred, our mother: PM Modi
Prime Minister Narendra Modi on Thursday said that "cow is mother to us and sacred", and those who consider this to be a "crime" do not realise that the livelihood of crores of people depends on cattle.
The prime minister made the remarks at a rally after inaugurating and laying the foundation of 27 projects worth more than Rs 1,500 crore in Varanasi, his parliamentary constituency. This was his second visit to Varanasi in as many weeks. Among the projects he inaugurated was the "Banas Dairy Sankul" project. The dairy will have a capacity to process 5 lakh litres of milk a day, and will be built over 30 acres of land for an estimated Rs 475 crore.




Read More: Uttar Pradesh News LIVE, UP Election 2022: Allahabad HC urges Centre to stop political