Paul McCartney Quickly Wrote His Christmas Hit 'Wonderful Christmastime' During a
Paul McCartney knows how to write a simple, catchy song, even a Christmas one. There's not much to his holiday hit "Wonderful Christmastime," except some effortless yet effective lyrics and a 1980s synth beat to keep it all together. No wonder it only took Paul a couple of minutes to write.
Paul McCartney wrote his Christmas song 'Wonderful Christmastime' in 10 minutes during July
Surprisingly, Paul wrote "Wonderful Christmastime" late into his solo career. Well, later than many fans expected. In 1980, during the recording sessions for McCartney II, Paul wrote the tune. However, the song became Paul's first single since 1971. He released it in November 1979, just in time for the holiday season.
According to the Sunday Post, Paul recorded the song by himself and wrote it in about 10 minutes on a "boiling hot day in July."
The lyrics include, "The mood is right. The spirits up. We're here tonight. And that's enough. Simply having a wonderful Christmastime. Simply having a wonderful Christmastime. The party's on. The feeling's here. That only comes. This time of year."
So, it's clear how a songwriter of Paul's caliber could write such easy lyrics in a matter of minutes. Paul took Christmas in July seriously that year. Is it easier to write a holiday tune in the boiling heat of the summer?
It's also worth pointing out that the song came during another turning point in Paul's career. He was recording his first solo album since his band Wings had disbanded that fall. Yet the band performed the song live during one of their last shows and even appeared in the song's music video.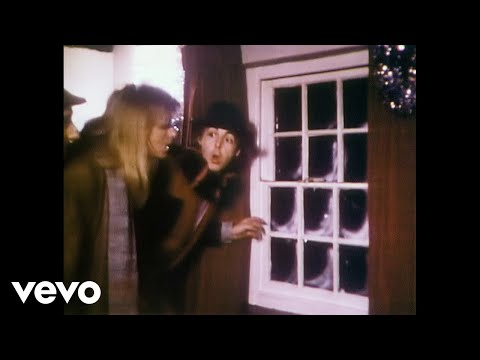 Read More: Paul McCartney Quickly Wrote His Christmas Hit 'Wonderful Christmastime' During a